There are various ways to add a form to your website.
Page Block
To add a form using a Gutenberg block, click the 'Add Block' icon when editing a post or page. Next select the 'WS Form' block from the 'Common Blocks' category.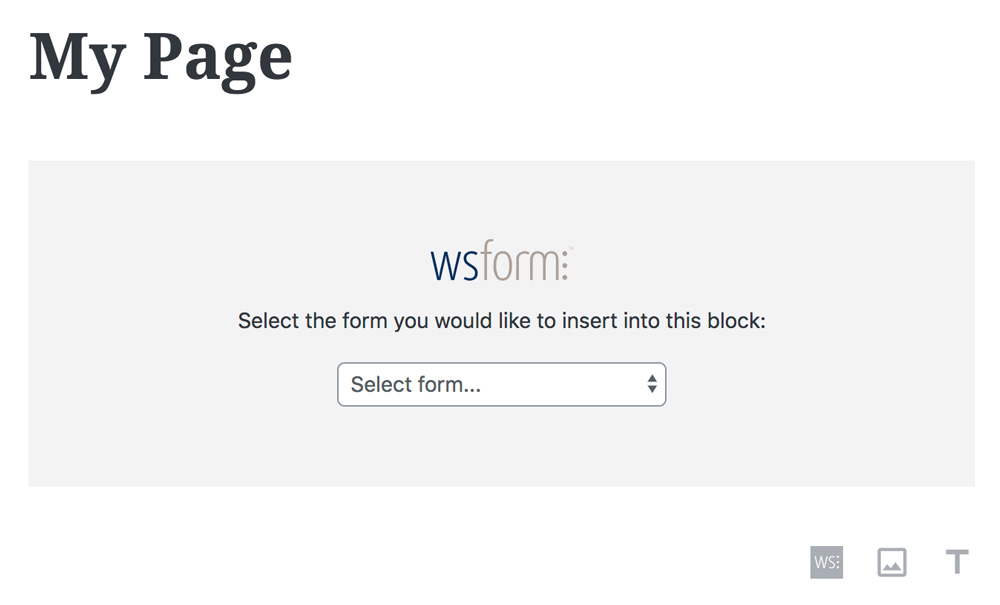 Select the form you want to use for that block and then click the editor's 'Update' button.
WS Form Button
When editing a post or any other post type that uses the regular WordPress visual editor (Classic Editor), you can use the 'Add WS Form' button. Simply click the button, select the form you wish to insert into your content, and then click the 'Insert WS Form' button. This will automatically add a shortcode into your content.
Widget
If your theme allows widgets to be added to areas of your website, you can add the WS Form widget.
For more information about adding a widget to your website theme, click here.
PHP Code
To add a form in your PHP code, you can use the following code:
<?php do_shortcode('Unable to read published form data'); ?>
… where '123' is equal to your form ID.
Form Builders
WS Form also has modules for the following form builders: